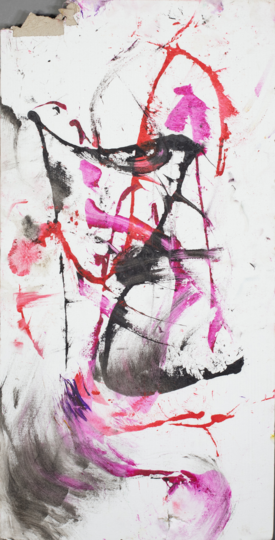 Tiger, South Africa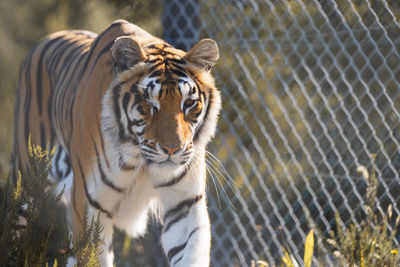 Arabella and her brother Aries were brought to a tourism and volunteer project when they were only days old. They had been taken away from their mother and were destined for life of human exploitation. Arabella became severely ill with a brain virus and was in intensive care for three weeks. The veterinarian did all he could, with an incredible spirit, Arabella chose to live.
Arabella was saved, but her brother Aries was horrifically killed for the wildlife trade. Today, she is an example of how determination, perseverance, and having faith in the goodness of life can help you overcome unthinkable situations.
Arabella is one of the most talkative animals at Panthera Africa Big Cat Sanctuary. She so gladly shares her stories and loves to listen to yours. Her winning personality and loving nature captures the heart of us all.
South Africa
Panthera Africa is a non-profit organization founded by Lizaene Cornwall and Cathrine S. Nyquist. The name Panthera Africa is inspired by the passion Lizaene and Cathrine have for the four pantheras: panthera leo, the lion; panthera pardus, the leopard; panthera onca, the jaguar; and panthera tigris, the tiger.
Panthera Africa is an environmentally-friendly sanctuary for any captive-bred rescued big cats, where they will be protected and prosper for the rest of their lives.
One of Panthera Africa's main purposes is to be an educational platform to create awareness about the conditions big cats face in captivity, how together we can end this exploitative industry, and how holistic animal welfare and enrichment play a vital role in giving them the best captive life possible. They are a true sanctuary where no hands-on interaction, breeding or trading takes place. They are a blueprint of how a non-profit sanctuary focusing on animal welfare can become self-sufficient, and aim to assist in changing breeding facilities into sustainable, ethical projects where possible. Panthera Africa believes in the connection between both environmental and wildlife conservation, and aim to become the first green big cat sanctuary in South Africa that runs solely on solar energy.
Panthera Africa has found its 110-hectare paradise with a beautiful home for their animals, staff, founders, and the many volunteers who visit. The land is filled with lots of large trees, a natural spring and an amazing 180-degree mountain view. Panthera Africa strongly believe in the saying "In unity there is strength" and by standing together—human and animal—they believe in the possibility of a prosperous future for big cats.
Artwork Proceeds
Proceeds from the sale of artworks made by the featured endangered animals will go towards supporting their respective partner sanctuary and the important conservation work they do. Proceeds from the sale of Andreas Deja's wildlife-inspired artwork will benefit The Walt Disney Family Museum's educational initiatives, including the At-Promise Youth Animation Academy.
Costs related to framing, production, and packing materials are included in the retail price of the artwork. Shipping costs and sales tax are added on during the checkout process.
Shipping and Pickup
When purchasing an artwork, please select either pickup or delivery. Artworks designated for shipment will be shipped to the recipient after the exhibition closing (currently scheduled for October 16, 2022), no later than December 1, 2022 via FedEx insured, signature required. Shipping is available only to locations within the U.S.
Artworks designated for pickup at the museum will be available after the exhibition closes, tentatively scheduled for October 16, 2022 (subject to change, customers will be notified of changes). Directions and procedure regarding pickup will be provided before the exhibition closes.
Framed Artworks and Prints
All original artworks are sold as-is and are shipped in the frame fabricated or sourced for the exhibition—no exceptions. Prints are sold unframed.
Artwork Purchase Excluded from Discounts
Since the sale of these artworks is intended for fundraising purposes, the purchase of these artworks are excluded from any discount and coupons, including the member store discount.
If you have any questions, please email marketing@wdfmuseum.org