Miniature portraits are marked by three different periods of relevancy. The first period was in the 16th century, when artists were inspired by the small drawings found within illuminated manuscripts. Miniature portraits were incredibly popular and fashionable at the time; portraits were commissioned by soldiers and their families to have during times of war. Royal miniature portraits also became famous under the rule of Queen Elizabeth I of England. The second period began in the 18th century, when expansions in printing and engraving gave way to creating a smaller copy of larger images. However, the popularity of miniature portraits lessened with the invention of photography. The third and present revival of miniature portraits can be traced to the founding of the Royal Society of Miniature Painters in England in 1896.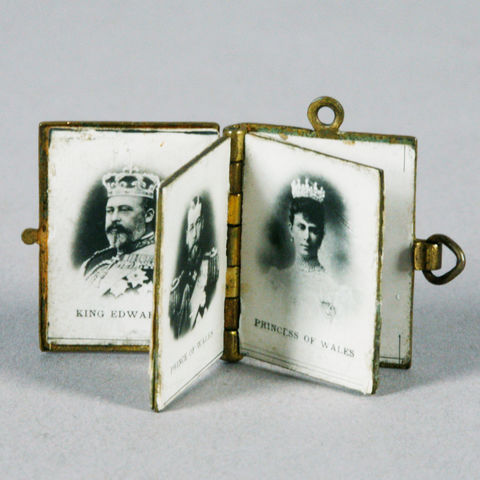 Walt Disney himself was a great fan of miniatures, having collected and built pieces in his vast collection. One of the objects on display in The Walt Disney Family Museum is a miniature portraiture book of King Edward VII's coronation to the English throne on August 9, 1902. Other members of the royal family featured in the miniature book include Queen Alexandra, the Prince of Wales (later known as King George IV) and his wife Mary, and their son Edward (later known as King Edward VIII).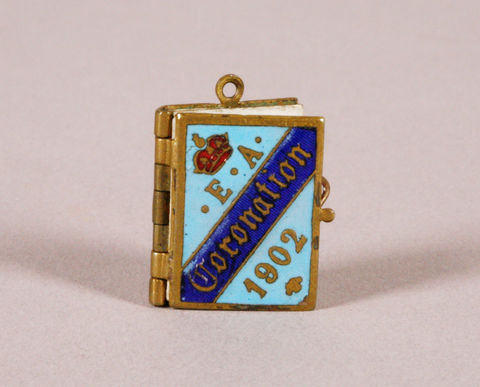 Coronation and royal memorabilia has always been common throughout England. One of the earliest examples is a Meissen porcelain teapot decorated with the coat of arms for Sophie of Hanover, mother of King George I, dating from 1713/14. Such memorabilia became mass produced under King Edward VII thanks to advancements in photography, so this object would not be considered rare, but it represents a milestone in history and was an object that Walt himself treasured.
–Katie Cunningham
Associate Registrar
The Walt Disney Family Museum
Image sources (in order of appearance):
E.A. Coronation miniature portrait book, 1902; collection of the Walt Disney Family Foundation

E.A. Coronation miniature portrait book, 1902; collection of the Walt Disney Family Foundation

E.A. Coronation miniature portrait book, 1902; collection of the Walt Disney Family Foundation