For more than four months, visitors to the Diane Disney Miller Exhibition Hall have been dazzled by numerous examples of the vivid and unique artistic style of Mary Blair. The inspiration for her style came during the tour that Walt and a group of his artists took of various Latin American countries. Our staff members delved into this story for June's Spotlight Talks.
The idea for the 1941 tour can be traced back to the United States government. Although still officially neutral, the U.S. was very concerned about World War II and the growing influence of the Axis powers in Latin America. To combat and, perhaps, counteract this influence, the Roosevelt administration placed greater emphasis on its. Good Neighbor program, which aimed to strengthen the diplomatic and economic ties between the American continents. Part of this program involved sending envoys to the different countries of Latin America so that they could demonstrate American friendship. When approached to be such an envoy, Walt was initially reluctant, as he felt more comfortable in the shoes of a filmmaker and not those of a politician. But upon hearing the suggestion that he could also use such a tour as an opportunity to do research for films with Latin American themes, Walt acquiesced.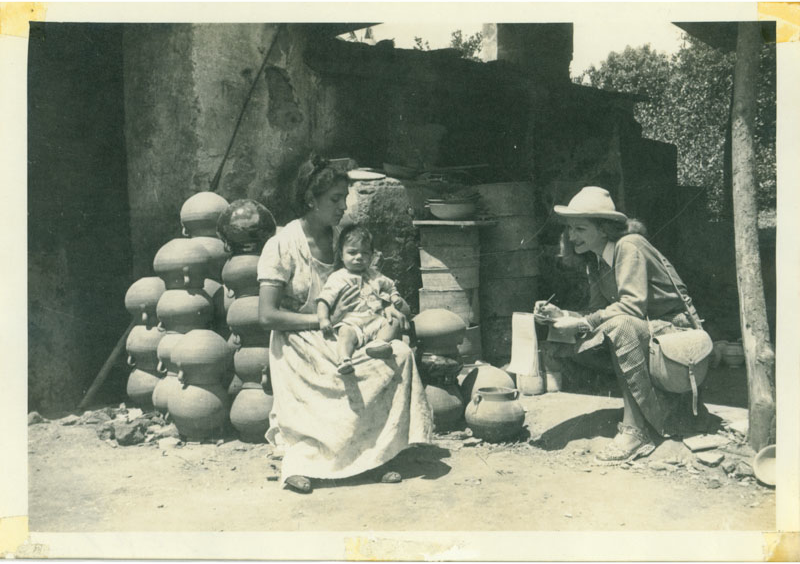 To make the most of the experience, he assembled a group of seventeen people to accompany him. Many of them were artists and story specialists, who would focus on research for the future films. A few focused on other important matters, such as coordinating with local leaders to schedule personal appearances and issuing press releases. One of the group's objectives was to understand and appreciate Latin America as separate, unique countries, not just one big land mass. Accomplishing this goal would not only make their films successful, but also make a positive impression on their hosts.
The Disney contingent set off from the US in the middle of August, venturing first to Brazil, then to Argentina. Frequently, Walt and his colleagues were given a warm and enthusiastic reception everywhere they went. This welcoming attitude was attributed in part to the joy with which many in Latin America had received Disney films—recognizing Walt not just as a filmmaker but as an artist—and it was reflected in some of the honors that were bestowed upon Walt before the tour. In 1935, artists from Brazil gave Walt a sculpture of Mickey Mouse and a tortoise. A year later, the people of Buenos Aires, Argentina, favored Donald Duck to the extent that they gave him (via Walt) a gourd and silver straw, which were the traditional implements for enjoying a favorite local beverage called maté tea. Both honors are on display in the museum's awards lobby.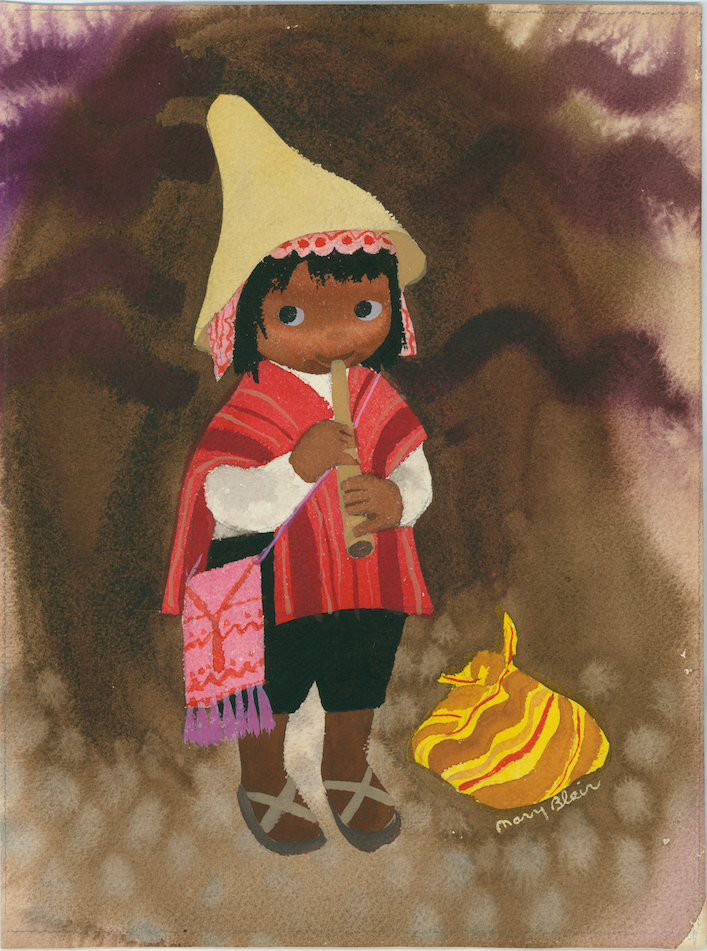 During the several weeks they spent in both countries, the artists absorbed the local cultures and immortalized them in various media. Mary Blair created many watercolor paintings, depicting what she saw, a selection of which are on display in the exhibition. These pieces of art are early examples of how Mary began to utilize the vivid colors she saw around her as part of her own style.
In addition to doing research for future films, Walt and his colleagues attended various local functions, some of which included the regional premieres of Fantasia (1940) and appearances at which some of the artists gave live demonstrations of how to draw Disney characters.
After the tour ended in October, production got underway on the first four Latin American-themed cartoons. Rather than make generalizations, these cartoons presented and celebrated the cultures of Latin America as distinctly unique from one another. These first cartoon shorts were not released individually, but were combined into the package feature, Saludos Amigos (1942), which was widely successful. A second package feature, The Three Caballeros (1944), was also released. The inclusion of Donald Duck in both films dramatically increased his already high popularity and helped to reinforce the United States' image as a good neighbor.
Although the 1941 tour started as a diplomatic overture to the countries of Latin America, it also yielded a pivotal creative moment for Mary Blair. Her epiphany not only benefited Disney's South American-themed films, but it would go on to influence films, children's books, and various media—for Disney and others—for years to come..
Jeffrey Moffit
Museum Content Specialist