One of the museum's public programs proclaims Walt Disney as a "giant" at the 1964 New York World's Fair. At the time of this international event, a magazine characterized Walt in the same manner.
Generously shared by AV Coordinator David Nadolski, this two-page spread appeared in the July 1964 issue of McCall's magazine.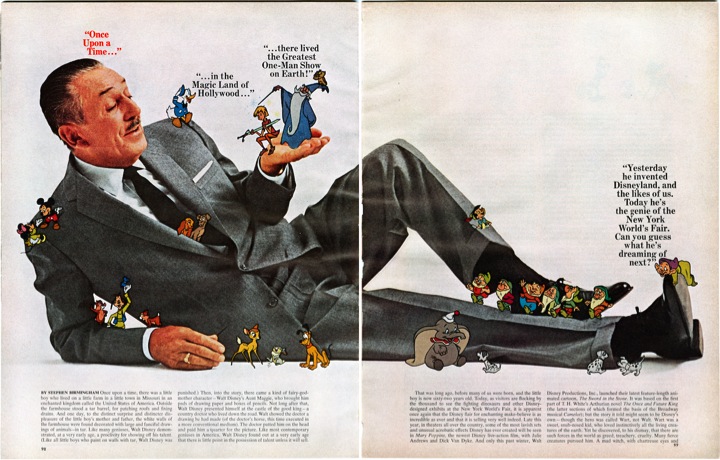 In celebration of the 50th anniversary of the 1964 New York World's Fair, this SATURDAY, JULY 19, Disney Legends Marty Sklar and Bob Gurr join Disney park pioneer Frank Stanek for a talk about Walt's creation of four groundbreaking attractions for the exposition. Kathryn Ayres, curator for the exhibit on the 75th anniversary of the 1939–40 Golden Gate International Exposition provides special commentary, and  Disney Legends Alice Davis, Rolly Crump, and Richard Sherman make video appearances.