Are you an animation lover and wondering if animation is a good career to pursue? The career path of animation can be difficult to navigate and know if it is right for you. What better person to hear from about the career of animation than a professional animator himself?
Peter Kelly
Every kid wishes they could make their favorite toys and characters real and Peter Kelly has the amazing job of bringing such characters to life. Kelly creates motion and performance of computer generated characters for feature films. He has worked at Industrial Light & Magic for almost 12 years and has had the opportunity to work on characters such as Iron Man, Rango, Yoda and Davey Jones, just to name a few, and  is currently working on a film called Pacific Rim. I am honored to introduce Peter Kelly, a lead animator at Industrial Light & Magic who has agreed to share a little bit about what he loves about animation and how he got where he is today.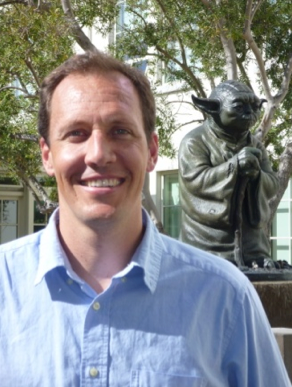 Q: Did you draw doodles as a kid?
A: Yes, I have always loved to draw and sketch people and the things around me. Both my Mother and Grandmother are very artistic and I like to think that they passed something down to me. I was also encouraged to continue to play with art and draw as a child, which I think is so important.
Q: Did you know from an early age that you wanted to pursue a career in the arts?
A: I remember standing in my kindergarten class and everyone said what they wanted to be and I said that I wanted to be an artist. Back then I think I just wanted a reason to continue to do more art. But then I remember in Junior High that an artist came to our class to show us his paintings and I was captivated by the idea that he lived off of his work and his artistic ability. And I kept doing my own drawings when I could.
Q: When did you decide to study animation?
A: I was first inspired by animation when I saw the Beast's performance from Disney's Beauty and the Beast. I was a sophomore in high school and I was floored by the depth of his performance. Here was a character that was fierce and scary in the beginning of the movie and then he becomes this lovable creature who you can't help but root for by the end of the movie.  And to think that his performance was nothing but thousands of drawings! I was hooked. After seeing that I looked for any books, articles and art work on that movie and I started to learn about animation. At the time, my high school had an animation program and I dove into every class and tried to learn as much as I could. But I decided to go to St. Mary's College in Moraga for College to get out of L.A. and see what else would interest me. It was not until my junior year there that I decided that I wanted to go back to animation and to actually try and pursue a career there.
Q: What were the steps you took to pursue a career in animation?
A: I worked hard at St. Mary's to improve my drawing skills. I used to draw for at least an hour every day and then I would take 6 hour life drawing classes on my weekends in the city. I finally built up a decent enough portfolio to apply to CalArts in Valencia. Luckily I was accepted and I then put my life away for 3 years to learn everything I could about drawing and animation.  I was lucky enough to get an internship at an amazing effect studio called Rhythm and Hues during the summer of my 2nd and 3rd year. Then I got an internship at Industrial Light and Magic after my 3rd year and I have been here ever since.
Q: What internships and jobs did you get? How did you get your start?
A: That first internship at Rhythm and Hues was huge because it got my foot in the door and they were the first studio to train me on how to be a computer animator. Until then I had been doing traditional animation. And then I was very lucky to get my spot on the ILM animation internship team. I also had a short internship at a studio called Wild Brain during the summer of between my first and second year. I was helping with story boards and some character design.
Q: What is your favorite part of being an animator? 
A: I love it when I have a new shot and I have studied my reference, I have drawn my thumbnails and I know what I want the characters to do. Then it is just a matter of going in and creating the performance in the computer. I really enjoy that first animation pass where I am posing the characters and blocking in those first ideas.
Q: What's your 

favorite Walt Disney quote? 

A: I think I would have to go with the classic: "All of our dreams can come true if we have the courage to pursue them."

 
Q: What advice would you give to anyone who wants to know if Animation is a good career?
A: I think a lot of students are surprised by how hard animation can be. It takes a long time and a lot of hard work to grow as an animator. It's also important to remember that artists grow with the help of critiques from peers. I used to think that my work should be perfect on the first go and that never happens. My last piece of advice would be to study reference. There are so many details and nuances to every performance and it's hard to see and capture that vitality without the aid of shooting your own reference or studying what really happens in life.
Visit Us and Learn More About Disney's Amazing History 
Originally constructed in 1897 as an Army barracks, our iconic building transformed into The Walt Disney Family Museum more than a century later, and today houses some of the most interesting and fun museum exhibitions in the US. Explore the life story of the man behind the brand—Walt Disney. You'll love the iconic Golden Gate Bridge views and our interactive exhibitions here in San Francisco. You can learn more about visiting us here.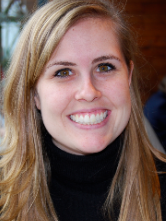 Hillary Lyden
Interpretative Coordinator
at The Walt Disney Family Museum