In the summer of 1949, Walt Disney took his wife Lillian and daughters Diane and Sharon on a holiday to Europe. The family visited England (and stopped by the set of Treasure Island—Disney's first all-live-action feature), Ireland, Switzerland, and France. One afternoon in Paris, Walt ventured out on his own and did some shopping. He returned to the hotel room with two large bags filled with a variety of wind-up toys. With his family looking on, he unpackaged every one of them, wound them up, and studied them. Diane remembers that moment. "Sharon and I were very entertained by them," she recalls, "and his manner." But her father saw something in those toys. "It's amazing that you can get such interesting movement from a very simple mechanism," Walt observed. A few of those very toys can be viewed in Gallery 7 of The Walt Disney Family Museum, accompanied by a description from Diane: "Not terribly unique, but possibly the forerunners of Audio-Animatronics."
In 1951, machinist Roger Broggie and sculptor Wathel Rogers (a year before they would be labeled Imagineers) led a team tasked with creating a nine-inch-tall figure that could move and talk. Actor Buddy Ebsen was brought in to perform vaudevillian dance routines (under the direction of Walt Disney), providing movement for the little mechanical man to emulate. The assignment, dubbed "Project Little Man," would eventually be put on hold for a slightly bigger project: Disneyland.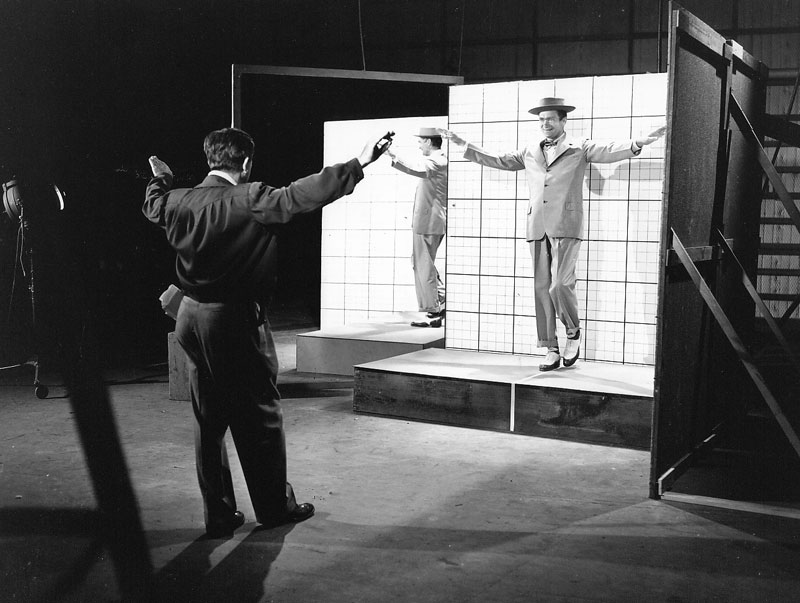 In the early 1960s, after Disneyland was up and running, Walt was ready to revisit three dimensional animation. By the end of "Project Little Man," however, Roger Broggie had apprised Walt of the limitations of working with miniatures. "I told Walt that if we were allowed to build full-size figures, we could put the equipment inside the figure," Broggie said. "We wouldn't have to go through cables and cams, we could build integrated figures." It wasn't long before Walt thought up a human-size application. "I want to have a Chinese restaurant at the Park," Walt told his Imagineers. "Out in the lobby will be an old Chinese fellow like Confucius—not an actor, but a figure made out of plastic. Now the customers will ask him questions, and he'll reply with words of wisdom." The Imagineers assembled the head, and got it to blink its eyes and open and close its mouth. "Now let's make him talk," Walt enthused. He then instructed the team to begin watching television with the sound off, and observe how people formed words. Rogers was the director of the project, and he remembered, "You could always tell who was working on the job; they never looked at your eyes when you were talking to them, always at your mouth." The Chinese head showed promise, but it would never be finished. Walt had his Imagineers drop the project in favor of creating a figure that would move, talk, and look like Abraham Lincoln.
Work began on the Lincoln figure to showcase the capabilities of the burgeoning Audio-Animatronic technology, as Walt hoped to obtain a sponsor for his proposed Hall of Presidents exhibit in Disneyland. Unfortunately the project was viewed as too expensive, and no one expressed real interest. That is, until, the New York World's Fair came calling.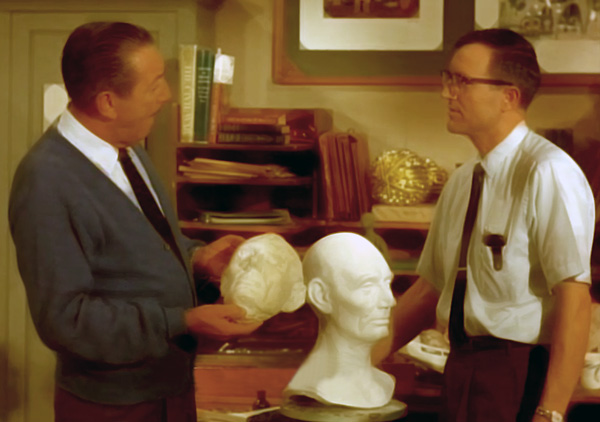 Robert Moses, New York bureaucrat and head of the 1964/65 World's Fair, set aside land specifically for what Variety would refer to as a permanent eastern Disneyland. Walt brought Moses in to "meet" Lincoln, and when the robotic president extended his hand, Moses was dumbfounded. "I won't open the fair without that exhibit!" he exclaimed. "Well, we couldn't get the entire Hall of Presidents together in time," Walt replied. "But we might be able to finish Lincoln." The sixteenth president's home state of Illinois agreed to sponsor the show. Work was also underway on a General Electric sponsored attraction featuring an entire cast of Audio-Animatronic figures, designed to illustrate the American family's progress throughout the 20th century via the magic of electricity (and GE appliances). The show, which featured a theater rotating around a stationary stage, opened as Progressland. Walt referred to it as "The Carousel Theater of Progress."
The first completed application of Audio-Animatronics arrived in Disneyland in 1963, in the form of a show where the birds sang words and the flowers crooned. "It kind of started with Walt, and this little mechanical bird in a cage that he had," Rogers remembered. "Walt gave it to me and asked me to look inside it." Initially planned to be a cute little show to entertain patrons while dining, Walt Disney's Enchanted Tiki Room continued to grow to the point where it became its own show, sans restaurant, and opened with over 200 flowers, birds, and Tiki Gods serenading a captivated public.
With the success of the first applications of Audio-Animatronics, Disney was able to expand and improve upon the technology over the years. Pirates of the Caribbean, considered by many to be the paradigm of Audio-Animatronic showmanship, debuted in Disneyland in 1967. Two years later, 999 happy haunts welcomed foolish mortals to the Haunted Mansion. The mechanical stalwarts that comprise many of Disney's key attractions have become a cornerstone in Disney parks all over the world. In those early days, however, the new technology at times proved to be an arduous process. It took a visionary like Walt Disney to keep the Imagineers steadfast when complications arose. "Don't worry," he would tell them. "It's going to work."
Considering Walt Disney's Enchanted Tiki Room celebrates its 50th birthday this month, it's safe to say that Walt was right.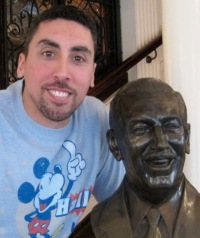 Keith Gluck is a WDFM volunteer, writer/editor for thedisneyproject.com, a Disney fan site. His Disney life started early, visiting Disneyland before turning one, and writing his very first book report on a Walt Disney biography for kids.