"Disney Artists' Holiday Wishes," a special collection of personal Holiday Greeting Cards—created by Disney Studio animators, comic strip artists, story men, a "Mooseketeer," and even the creator of the voice of Donald Duck—is our special holiday exhibition, and will run through December 31 this year. The delightful holiday exhibition features more than 50 hand-drawn cards, created from 1937-1970, by many of the most creative and well-known Disney talents. Today, we would like to highlight The Walt Disney Family Museum Blog Team's favorite cards, those from artist Retta Scott!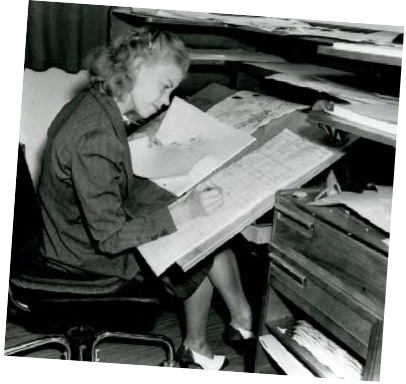 Retta Scott Worcester
Animator; Years at Disney: 1938-1941, 1942-1946
Retta Scott has the distinction of having been the first credited female animator on a Disney animated feature. She came to the company in 1938 and went to work in the story department. In the mid-1930s, nearby vacant apartments and offices were leased to accommodate the swelling number of artists at the studio. The unit working on Bambi, which included Retta, was moved into quarters on Seward Street that had recently housed the Harman-Ising studio. It was here that her fellow artists discovered her drawings of the vicious dogs threatening Faline. Her images were so stunning that it was decided she should do her own animation. Working closely with Eric Larson, she animated the hunting dogs and earned a place in animation history. Her ability to draw realistic animals brought her additional work for Dumbo and The Wind in the Willows. Retta was laid off in 1941 because of studio downsizing, but was hired back in 1942 and stayed on through 1946, taking on odd jobs such as background paintings for the studio's nontheatrical health films. She continued to do freelance work for the studio through 2000; her accomplishments included illustrations for the Big Golden Book of Cinderella.
Little known fact: Retta lived with her best friend, Mary Blair, while Lee Blair was in the Navy.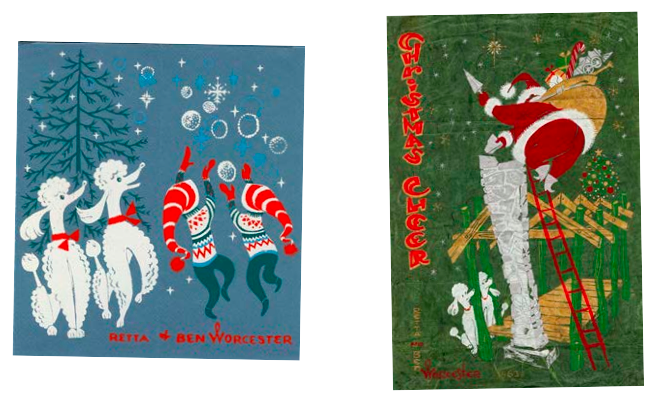 Above: Cards on loan from and courtesy of Mary Blair's nieces.