Each month, The Walt Disney Family Museum staff takes a closer look at an artifact or exhibit within our galleries. Throughout June, the Museum has celebrated Walt Disney's brilliant and timeless 1942 animated feature, Bambi. In this posting, Museum Interpreter Mary Beth Culler offers an appreciation of the Bambi art of Tyrus Wong.
One of the many things The Walt Disney Family Museum Interpreters try to convey to visitors and school groups touring the galleries is the importance of concept art to the early development of a Disney film. To illustrate this point, we often refer to the work done on Bambi by Chinese-American artist, Tyrus Wong. Concept art is a form of illustration whose main goal is to convey a visual representation of a design, idea, or mood for something that doesn't yet exist, and Wong accomplished this brilliantly with the sketches and landscape paintings he produced for the beloved 1942 film.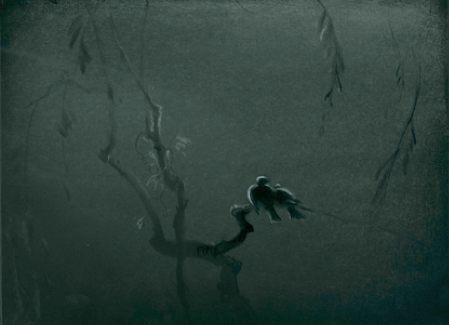 By using soft-edged, ethereal watercolor shapes for the forest scenes rather than the highly detailed renderings that had traditionally been used, Wong introduced a new, more subtle style—a look and feel that appealed to Walt, who wanted to do something different with Bambi. Wong's creations evoked emotional responses that were in tune with the beautifully dark and mysterious mood presented in Felix Salten's,Bambi, A Life in the Woods, and his work was described by fellow artists as a kind of visual poetry.
Five of the original pieces produced by Tyrus Wong during the preproduction phase of Bambi are on display in the Museum's Gallery 5, and were the focus of our June Look Closer presentations. These impressionistic studies of nature demonstrate how Wong championed a different approach to establishing a movie's signature look. The brush strokes are airy and minimalistic, showing restraint and lack of detail. Rather than completely flesh out the image of falling leaves or a single deer in the woods, for example, they provide visual suggestions of what is to be portrayed. When asked to comment on previous concept art versus what he created for Bambi, Wong said, "Too much detail! I tried to keep the thing very, very simple and create the atmosphere, the feeling of the forest."
In addition to the five Wong pieces, the display case devoted to Bambi contains other examples of concept art created for the film by various Disney Studio artists. What's immediately evident is that these unnamed artists adopted the Wong style for their sketches, mimicking the simple yet powerful way of illustrating animals and landscapes. According to legendary Disney animators Frank Thomas and Ollie Johnston, Tyrus Wong not only inspired the other visual artists working on Bambi, he also set a standard that is still challenging artists today.
Like other sketches and paintings in our museum's collection, these treasured pieces of concept art are housed in sealed cases, which provide a controlled environment of temperature and relative humidity. And those that were done in graphite and/or watercolor—mediums particularly susceptible to deterioration—are periodically removed from display and given a "rest" by the Collections Department.
Image above: Art from the collection of the Walt Disney Family Foundation. © Disney.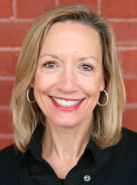 Mary Beth Culler
Museum Interpreter
at The Walt Disney Family Museum
Our June screenings of Walt Disney's Bambi end Thursday, with shows at 1 & 4pm (except Tuesday) in the state-of-the-art digital theatre at The Walt Disney Family Museum. Tickets are available at the Reception and Member Service Desk at the museum, or online at www.waltdisney.org.
---