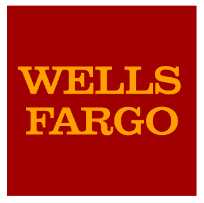 WELLS FARGO CUSTOMER APPRECIATION WEEKENDS
Wells Fargo customers get in free to The Walt Disney Family Museum as part of Wells Fargo Customer Appreciation Weekends. All Wells Fargo cardholders will receive one free ticket per household on Saturday and Sunday, August 30 and 31 and November 8 and 9, 2014. Present your Wells Fargo debit or credit card, along with your photo ID, at the admission desk on the day of your visit to take advantage of this promotion. Additional charges may apply for special exhibitions, events, and programs.
Wells Fargo is proud to sponsor The Walt Disney Family Museum's special exhibition, MAGIC, COLOR, FLAIR: the world of Mary Blair. This exhibition celebrates Mary Blair, one of Walt Disney's most inventive and influential designers and art directors. Blair's joyful creativity, her appealing designs, and her energetic color palette endure in numerous media, including the classic Disney animated films Cinderella, Alice in Wonderland, and Peter Pan, and also in theme park attraction it's a small world.
This presentation of Blair's oeuvre is a remarkable testament to the power that one dream can wield toward changing the world. This remarkable woman, pushed the boundaries of creativity and the status of women in animation, and continues to inspire visionaries to this day. At Wells Fargo, we want to be a part of those conversations that help secure a brighter future for all of us. Additionally, we're especially thrilled to celebrate this important role model in art and entertainment history.
At Wells Fargo, we support organizations that strengthen communities, and with the museum's extensive education and family programs, we hope to inspire and help shape kids of all ages to become the Walt Disney's of tomorrow, while bringing families together through experiences that create lasting memories. We're only as successful as the communities and customers that we serve, so we are thrilled to help share Walt Disney's unbreakable spirit with future generations.
Wells Fargo's mission for the last 160 years has been to help our customers achieve their financial goals, so when the conversation turns from dreaming to achieving, Wells Fargo is here to help.