Date
Wed, May 13 | 6:30pm
When the Disney studio lot was occupied as an Army base after the bombing of Pearl Harbor, Walt and his growing team of artists readily agreed to devote over 90% of their output to supporting the war effort. What resulted was an unprecedented and singular event of Disney characters and designs used in a topical manner about a sobering subject. Examples of these are on display in our new special exhibition, The Walt Disney Studios and World War II. Join Exhibition Curator and World War II historian Kent Ramsey as he walks through the creation of this groundbreaking unique exhibition—from locating new pieces to arranging the exhibition space.
About the Speaker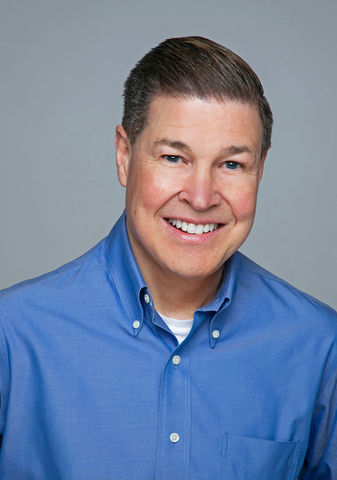 Kent Ramsey was born in Bartlesville, Oklahoma but grew up in Des Moines, Iowa. He navigated keelboats on the Rivers of America at Walt Disney World Resort during his college years. He has lived in Seattle since 1981, and recently retired from a career in commercial banking. Ramsey has worked with World War II veterans at the Museum of Flight in Seattle since 1986 and is currently a trustee and Board Secretary at the museum. Ramsey is married and has three adult children. He earned a Bachelor of Arts degree from Grinnell College and an MBA degree from Willamette University.
Ramsey has maintained a strong interest in World War II history since he was a little boy, and he was constantly surrounded by relatives, friends, and neighbors from The Greatest Generation. He also grew up watching "Uncle Walt" and his Wonderful World of Color every Sunday night, and it is only natural that this exhibition is an intersection of his two passions. On a personal level, The Walt Disney Studios entered his family's life during World War II when the Disney insignia team designed two insignias for his uncle's photo reconnaissance group in England. Ramsey is also co-author of Storm of Eagles, a book focusing on historic aviation images from World War II.  
Ramsey conducted research for this exhibition over the last 15 years at the National Archives, The National Museum of the United States Air Force, The Boeing Company Archives, The Imperial War Museum, Walt Disney Archives, Walt Disney Studios Operations (Restoration and Marketing), the Walt Disney Archives Photo Library, and the Walt Disney Animation Research Library.
On-Sale Information
Tickets for The Walt Disney Studios and World War II Preview with Curator Kent Ramsey will be available as follows:
Walt's Circle Donors: 

Purchase tickets beginning Monday, February 10 at noon by calling 

415.345.6810

 or emailing 

membership@wdfmuseum.org

Supporter and Friend-level members: 

Purchase tickets beginning Wednesday, February 12 at noon, by calling 

415.345.6810

 or emailing 

membership@wdfmuseum.org

All member levels: 

Purchase tickets online or at Ticket Desk beginning Friday, February 14 at noon
To receive priority access to purchase tickets, you may upgrade your membership. Membership dues and Walt's Circle donations may be paid as monthly installments or as a one-time annual payment. For more information, please call the Membership Department at 415.345.6810.