Cost
$25 members | $20 student and youth members
$40 non-members | $35 student and youth non-members
When people ask John Collins how he started building paper airplanes, he responds: "I just never stopped." Little did he know that a childhood hobby would turn into a world record for the furthest paper airplane flight, appearances on numerous television shows, including Conan and TEDx, and four books on the magic behind building paper airplanes. In conjunction with our new special exhibition, The Walt Disney Studios and World War II, join Collins for one of his renowned talks on the aerodynamics, technique, and innovation behind his mind-blowing paper plane tricks. As a special treat, audience members will to learn how to build their own unique paper airplane to fly at home!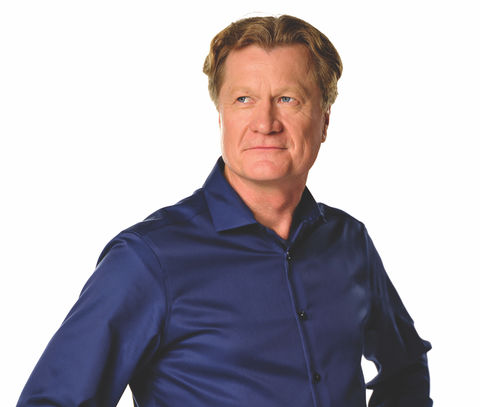 About the Speaker
John Collins broke the world record for paper aircraft distance in 2012—a record he still holds. Author of four books of original designs, Collins is known as a foremost expert on paper airplanes. His planes are recognized around the globe, and one was featured in the movie Paper Planes (2015). His books have been translated into German, Russian, Chinese, and Japanese. His designs are routinely found at the Red Bull Paper Wings World Finals. His education clients have included Harvard Graduate School of Design, Carnegie Mellon University, The Tech Museum in San Jose, Hiller Aviation Museum in San Carlos, Exploratorium in San Francisco, and many more.
Collins has appeared on numerous national television outlets including: Conan, NatGeo, Discovery, Science Channel, The Hallmark Channel, ESPN, and more. His most recent appearance on WIRED garnered more than 12.9 million views, becoming the number one WIRED viral video of 2018. He's also been featured in print media including Wall Street Journal, WIRED, Discovery, Make, Daily Mail (U.K.), The Straits Times (Singapore), and various local papers and websites.
On-Sale Information
Tickets for The Magic of Paper Planes with The Paper Plane Guy John Collins will be available as follows:
Walt's Circle Donors: 

Purchase tickets beginning Monday, February 10 at noon by calling 

415.345.6810

 or emailing 

membership@wdfmuseum.org

Supporter and Friend-level members: 

Purchase tickets beginning Wednesday, February 12 at noon, by calling 

415.345.6810

 or emailing 

membership@wdfmuseum.org

All member levels: 

Purchase tickets online or at Ticket Desk beginning Friday, February 14 at noon

Public (non-members): 

Remaining tickets available online or at Ticket Desk beginning Monday, February 17 at noon

 
To receive priority access to purchase tickets, you may upgrade your membership. Membership dues and Walt's Circle donations may be paid as monthly installments or as a one-time annual payment. For more information, please call the Membership Department at 415.345.6810.