All Wells Fargo cardholders will receive one free ticket per household on March 16, June 22, and October 12, 2013. Present your Wells Fargo debit or credit card, along with your photo ID, at the admission desk on the day of your visit to take advantage of this offer. Additional charges may apply for special exhibitions, events, and programs.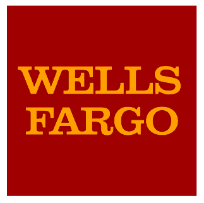 Wells Fargo is proud to be the presenting sponsor of The Walt Disney Family Museum's first major exhibition, Snow White and the Seven Dwarfs: The Creation of a Classic. The 75th anniversary of this animated classic is a remarkable testament to the power that one dream can wield toward changing the world. The film, with its many firsts for the movie-making industry, pushed the boundaries of innovation, and continues to inspire visionaries to this day. At Wells Fargo, we want to be a part of those conversations that help secure a brighter future for all of us. Additionally, we're especially thrilled to celebrate this momentous occasion in San Francisco, the city that we call home.
At Wells Fargo, we support organizations that strengthen communities, and with the museum's extensive education and family programs, we hope to inspire and help shape kids of all ages to become the Walt Disneys of tomorrow, while bringing families together through experiences that create lasting memories. We're only as successful as the communities and customers that we serve, so we are thrilled to help share Walt Disney's unbreakable spirit with future generations.
Seventy-five years ago, Walt Disney brought together an amazing team that brought Snow White and the Seven Dwarfs to life. Today, it is a tremendous honor for Wells Fargo to join the team at The Walt Disney Family Museum in bringing this celebration to life for our entire community.
Wells Fargo's mission for the last 160 years has been to help our customers achieve their financial goals, so when the conversation turns from dreaming to achieving, Wells Fargo is here to help.