Create your own animated story, learn from professionals in the animation field, embrace your creativity through painting and sculpture, build your portfolio, and showcase your work in a gallery show/film festival. Unleash your inner animator at The Walt Disney Family Museum Animation Camps! Participants (age 8-18) can explore every aspect of animation, from brainstorming to finished product. Classes will be taught by our museum education staff as well as animation field professionals.
To be placed on a wait list please email education@wdfmuseum.org with your name, phone number, email address, and the date of the camp you would like your child to be enrolled. More spots will become available after the scholarships awards announcement in the middle of May.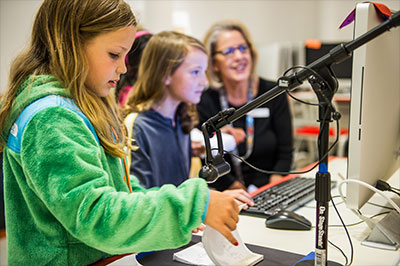 Artimation Camp
Mon–Fri, Jun 16-20, June 23–27, July 7-11, July 14-18
9am–4pm | Ages 8–10
$325 members, $360 non-members
Tickets: Members | Non-Members
Discover the exciting worlds of art and animation! Each day brings new adventures with painting, sculpting, and creating animated tales. The camp culminates in a gallery-style showing of projects to the amazement of family and friends. Participants will take home a portfolio and a DVD compilation to cherish the experiences happily ever after. Supervised program post-care from 4 to 5:30pm is available for an additional $60 per week.
Animator Boot Camp Summer Intensive
Mon-Fri, July 21-Aug 1, Aug 4-Aug 15
9am–4pm | Ages 11–13
$650 members, $720 non-members
Tickets: Members | Non-Members
Think you want to be an animator? Join us for this two-week intensive focusing on how animated films are produced. The intensive camp culminates in a film festival and gallery-style showing of projects. Participants come away with project portfolios and a DVD compilation of their animation work. Supervised program post-care from 4 to 5:30pm is available for an additional $120 for the two-week session.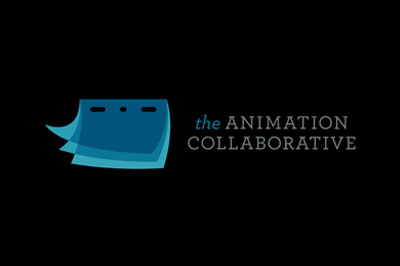 Animation Production: From Sketch to Screen with Animation Collaborative
Saturdays July 12–Aug 16th
10am–4pm | Ages 14–18
$820 members, $900 non-members
This summer, get an exclusive look into today's field of animation with The Animation Collaborative and learn directly from current working professional animators and artists. For six Saturdays, get a comprehensive, hands-on look at the artistic elements that bring animation to life. Limited to 15 students. Please contact the education department at education@wdfmuseum.org for application information or download the application here.
*The Animation Collaborative offers high quality, professional instruction to students with a passion to learn. The instructors are professionals currently working in the field of animation with a variety of talents & backgrounds. They offer a wide range of workshops, covering the many different disciplines that come together to make an animated project. The regular term classes are located in Emeryville, CA. For more information visit their website at http://www.animationcollaborative.com.
Scholarships
The Walt Disney Family Museum understands that raising a family in the San Francisco Bay Area can be an expensive proposition. To ensure that all children have the opportunity to take advantage of our summer camps, we are pleased to announce full and partial scholarships for qualified families. Please contact education@wdfmuseum.org for more information.