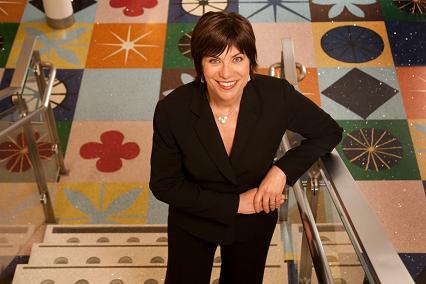 Gabriella C. Calicchio
Chief Executive Officer
Calicchio joined the museum in November 2011, returning to the Bay Area after serving as the managing director of the Children's Theatre Company in Minneapolis, one of the nation's highest-profile children's theaters and the only company serving a young audience to receive the Tony Award® for outstanding regional theater.
Prior to leading the Children's Theatre Company, Calicchio held a succession of executive positions in the Bay Area for more than a decade. She served as the managing director of Marin Theatre Company in Mill Valley for six years after a two-year tenure as executive director of the Diablo Ballet in Walnut Creek. She came to the Bay Area in 1996 to become director of theater operations at the Smith Center at Ohlone College in Fremont. Currently, Calicchio also serves on the Board of Directors of San Francisco Travel.
Calicchio holds a BA in drama and dance from Bard College and an MA in arts administration and education from Lesley University. She was a CSI Fellow at Stanford University for Executive Leaders in the Arts and a participant in the National Arts Strategies on strategy and finance.