Date & Time

Sat, Jul 30, 2016 at 1pm

Cost

$18 members | $20 non-members | $12 student & youth members | $15 student & youth non-members

Location

Theater
In Walt Disney's classic film Pinocchio, Monstro the whale swallows Geppetto, Figaro, Cleo, and, ultimately, Pinocchio. But, is it really possible to be swallowed by a whale? How big can sperm whales get? Join Adam Ratner, marine biologist and Guest Experience Manager at the Marine Mammal Center, to learn more about some of the largest animals in the ocean. Discover how Walt pushed his artists to make Monstro larger than life and created a vicious villain out of one of the gentlest creatures in the ocean. Like Pinocchio, you will be able to touch a real sperm whale tooth. Unlike our hero, you will have an opportunity to understand how all of us can support the health and safety of these fascinating mammals.
About the Speaker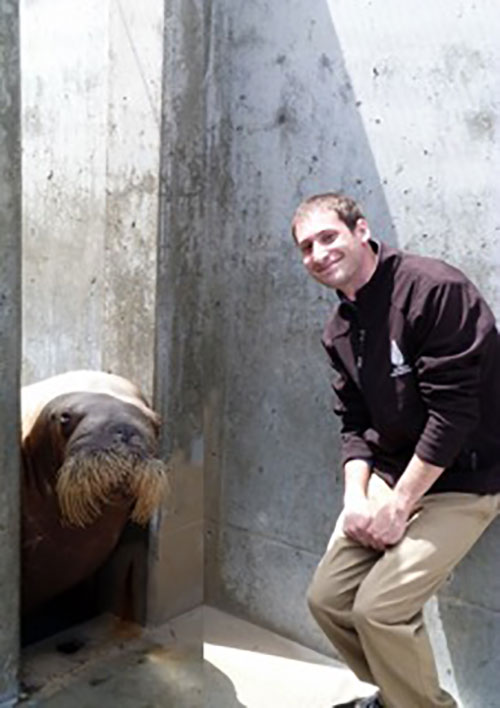 Adam Ratner
Adam Ratner oversees the visitor and education operations at the Marine Mammal Center in Sausalito, California. The Center is the world's largest marine mammal hospital, responsible for rescuing an average of 600 to 800 sick and injured sea mammals each year from over 600 miles of California coast, including seals, sea lions, whales, and dolphins. Ratner leads numerous sustainability initiatives and education programming focusing on a range of topics including climate change, ocean trash, and sustainable seafood. He has been selected as a Community Climate Change Fellow by the National Association of Environmental Education, and is a member of the National Network for Ocean and Climate Change Interpretation, Bay Area Climate Literacy Collaborative, the Monterey Bay Aquarium's Seafood Watch Program, and the Bay Area Sustainable Seafood Alliance.
Schedule subject to change. Please check calendar or ticket desk on the day of your visit for most current schedule.