Date & Time

Sat, Oct 28 | 1pm, 2017

Cost

$30 members | $25 student and youth members | $40 non-members | $35 student and youth non-members

Location

New Location: ILM Theater, 1 Letterman Drive, San Francisco, CA 94129
Due to high demand for this exciting program, we are pleased to announce a venue change to accommodate additional ticketholders. We are also thrilled to inform you about the special gift that the presenters have generously offered for all ticketholders: following the talk, audience members will receive an exclusive, limited-edition print from the film, signed by Pete Docter and Jonas Rivera.
Among Walt Disney's many early achievements was introducing distinct personalities to his characters, which allowed audiences to better identify with the emotions of the film. In 2015, the team at Pixar took Walt's personality animation to a new level by creating characters based on the emotions of joy, anger, fear, sadness, and disgust. Join us for a discussion about the making of Inside Out from the people who know it best, Director Pete Docter and Producer Jonas Rivera. Docter and Rivera will discuss the evolution of Inside Out, their process for developing and displaying the personalities of the characters, and the special links to The Walt Disney Family Museum embedded in the film.
Ticket On-Sale Date and Time
Tickets will be on sale to all members beginning Wednesday, September 27 at noon online or at the ticket desk. Tickets will go on sale to the public beginning Thursday, September 28 at noon online or at the ticket desk.
Join as a member today to receive early access to tickets for this program and others.
About the Speakers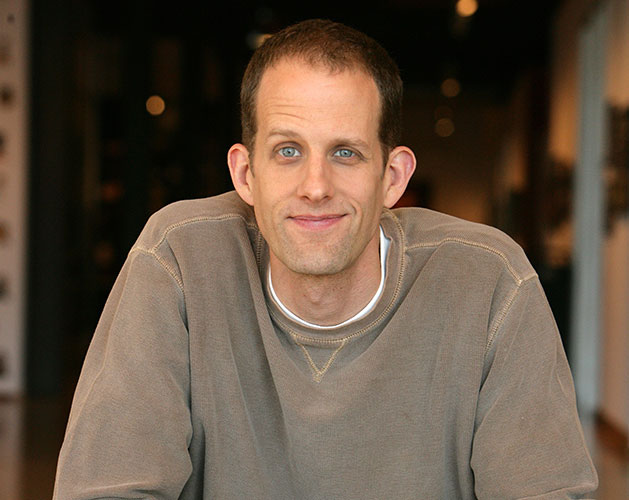 Pete Docter
Pete Docter is the Oscar®-winning director of Monsters, Inc. (2001), Up (2009), and Inside Out, and Vice President, Creative at Pixar Animation Studios. Starting at Pixar in 1990 as the studio's third animator, Docter collaborated with John Lasseter and Andrew Stanton in developing the story and characters for Toy Story (1995), Pixar's first full-length animated feature film, for which he also was supervising animator. He served as a storyboard artist on A Bug's Life (1998), and wrote initial story treatments for both Toy Story 2 (199) and WALL•E (2008). Aside from directing his three films, Docter also executive produced Monsters University (2013) and Academy Award®-winning Brave (2012). Docter's interest in animation began at the age of eight when he created his first flipbook. He studied character animation at California Institute of the Arts (CalArts) in Valencia, California, where he produced a variety of short films, one of which won a Student Academy Award®. Those films have since been shown in animation festivals worldwide and are featured on Pixar Short Films Collection Volume 2. Upon joining Pixar, he animated and directed several commercials, and has been nominated for eight Academy Awards® including Best Animated Feature-winners Up and Inside Out and nominee Monsters, Inc., and Best Original Screenplay for Up, Inside Out, and WALL•E. In 2007, Up also was nominated for a Best Picture Oscar® by the Academy of Motion Picture Arts and Sciences.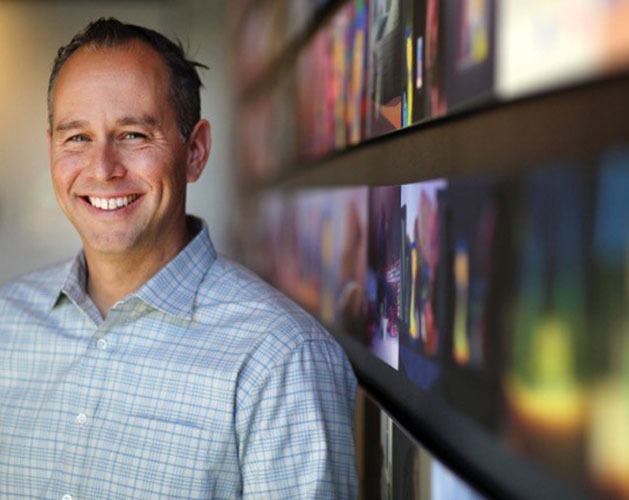 Jonas Rivera
Jonas Rivera joined Pixar Animation Studios in 1994 to work on Toy Story as the studio's first and only production intern at the time. He advanced roles on almost every subsequent Pixar feature film until becoming producer of Oscar®-winning 2009 film, Up. Most recently, Rivera teamed up again with Up director Pete Docter for Inside Out, which won an Academy Award® for Best Animated Feature and was nominated for Best Original Screenplay. Rivera's various past roles at the studio include art department coordinator for A Bug's Life, marketing and creative resources coordinator on Toy Story 2, art department manager on Docter's Oscar®-nominated Monsters, Inc., and production manager on Pixar's Golden Globe®-winning feature, Cars (2006). Rivera has twice been awarded Producer of the Year in Animated Features by the Producers Guild of America for his work on Up and Inside Out. His work on Up earned a nomination for Best Picture by the Academy of Motion Picture Arts and Sciences—only the second animated film in history to do so. A Bay Area native, Rivera grew up in Castro Valley and graduated from San Francisco State University with a degree in Film Production.
Schedule subject to change. Please check calendar or ticket desk on the day of your visit for most current schedule.