Date & Time

Sat, Sep 9 | 4pm, 2017
Due to the loss of museum friend and Advisory Committee member Marty Sklar, the programs originally scheduled for Saturday, September 9—The Challenge of Being the Best that You Can Be! and the members only meet and greet—will be canceled. Ticket holders with a credit card on file will automatically receive a refund. If you do not have your credit card on file, you will receive a call from our team regarding your refund. If you do not receive a refund within 10 business days of August 1, please contact membership@wdfmuseum.org.
Read more about our friend Marty on our blog.​​
Except for his father, the two most important mentors in Marty Sklar's life were Walt Disney and UCLA basketball coach John Wooden. Sklar covered UCLA basketball as sports editor of the student newspaper for two years, observing the coach who would later win a record ten NCAA national championships in a twelve-year span. For Walt Disney, Sklar wrote personal and business communications from 1956 until Walt's death in 1966. Sklar has used the principles and life advice he learned from these two figures throughout his career as a creative leader—through 54 years at Disney, in community service as an elected school board member, and as co-founder of a not-for-profit arts program now in its 25th year, serving thousands of high school students. This special presentation illustrates how the key principles learned from these iconic leaders have motivated and inspired Sklar, as well as his colleagues, in overcoming major challenges and prioritizing innovation in their work. This is the story of how passion and pride bring vision and mission to life—and success. It's the story of how to motivate and inspire staff to become "the best that they can be!"
Following this talk, enjoy a very special opportunity to meet Disney Legend Marty Sklar at our members only dessert reception. See event for details.
About the Speaker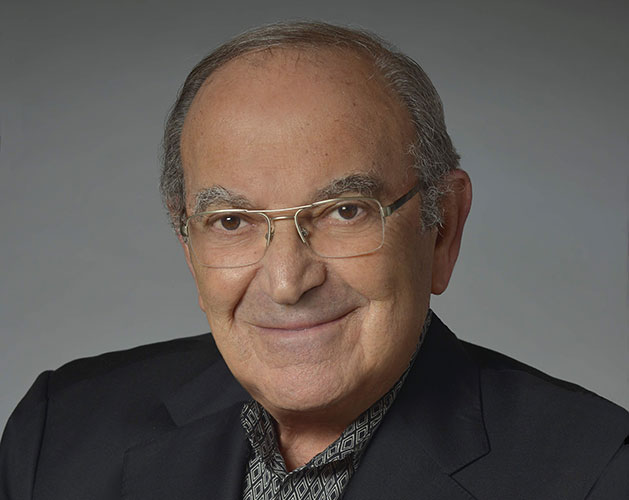 Marty Sklar
For more than half a century, Marty Sklar has been instrumental in sharing the magic of Disney-themed entertainment with people around the globe. He began working for The Walt Disney Company in 1955 and, over the years, rose through the ranks to become the creative leader of Walt Disney Imagineering. The only Cast Member to participate in the opening of all twelve Disney Parks & Resorts around the world, Sklar was inducted as a Disney Legend in 2001 and had a window dedicated in his name on Disneyland's City Hall on his retirement. In November 2016, Marty was honored by The Walt Disney Family Museum as the second recipient of The Diane Disney Miller Lifetime Achievement Award.
Schedule subject to change. Please check calendar or ticket desk on the day of your visit for most current schedule.